News
May Rent STILL Due
Long-term COVID Crisis Causes Confusion Over Rental Payments
Apr 24, 2020
The rental property industry and its corresponding owners are often misrepresented, especially these days, when news reports show a few landlords that do not fix a maintenance issue or threaten to evict tenants without due process. This bad behavior by a few feeds the inaccurate and age-old image, of all "Land-Lords," as a wealthy ruling-class lording over a bunch of peasants on their land. This pervasive and stereotypical view of a landlord is damaging to the whole industry. During the COVID crisis, especially, it undermines the contractual and mutually beneficial landlord-tenant relationship.
The COVID crisis has brought these inaccuracies about the industry and landlords to the forefront with local and statewide tenants' unions coercing tenants into believing that they do not have to pay the rent during the crisis. Tenants unions such as Housing Justice for All are promoting a statewide rent strike in May which they falsely claim will help house the homeless. It appears they are still using that ancient stereotype of landlords to persuade tenants and to promote a deeper, misplaced political agenda. "We sympathize with the homeless crisis, but this rent strike is a false narrative, and we want to warn tenants with stable housing not to follow suit," states Deb Hall, Finger Lakes Landlords Association member and administrator.
By contrast, most landlords are responsible rental property owners who provide an essential service in our communities. Without homes to rent, within a wide range of price points, thousands of people would be hard pressed to find adequate housing, from rural communities to big cities. Public housing and agencies help but simply cannot provide this service at the growing rate of desired rental occupancy. Because of the COVID-related eviction moratorium, which is in effect until mid-June, landlords are working with tenants who legitimately cannot pay their rent. If a tenant is experiencing hardship because of COVID-related issues like sickness or income loss, they are highly encouraged to contact their landlord now, to work out a deal. However, rent is still due.
In an online survey, upstate rental property owners reported that only 30% of renters who did not pay full rent in April told their landlords it was because of COVID-related income loss. Unfortunately, landlords also reported an average of 25% loss of income, with some smaller landlords reporting 100% loss of rental income. No rent equals no property taxes.
The New York landlord and tenant coalition, Under One Roof NY, led by housing provider Deb Pusatere of Albany and legal counsel Jaime Cain of Boylan Code, report that the rental housing industry continues to face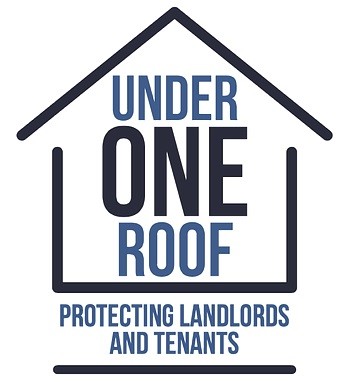 potentially dire economic circumstances that will devastate the affordability, availability, and stability of the rental housing supply in New York State and nationwide specifically due to the COVID crisis, not to mention damages from new laws passed last year that pose stricter eviction guidelines and lengthier holdovers for non-paying tenants. Despite stimulus checks and increased unemployment benefits, rental owners are bracing for an uptick in non-payments for May and possibly June.
Under One Roof coalition is urging federal and state lawmakers to consider the economic impact of a failing rental industry due to possible fallout from COVID-19. Some tenants need help, and that is understandable, but those who withhold rent without cause or communication also need to be held accountable for their actions as much as landlords.
New York State Coalition of Property Owners and Businesses (NYSC) represents 3000+ rental units in Rochester. Rochester has the highest poverty rate in the state. They are receiving requests from public agencies asking for vacancies to house families during the crisis which is difficult to manage due to social distancing and new tenant screening criteria. "Tenants' unions calling for a rent strike adds to landlords stress since it seems to contradict the need for housing with a hidden agenda which in fact hurts the same tenants they claim they are trying to help," states NYSC leader, Mary D'Alessandro.
Finger Lakes Landlords Association has 135 landlord members representing 3,750 units in every county in the region including Monroe and the City of Rochester. Sixty percent of landlords own 15 units or less. "We are the largest small business in town, without a storefront," states FLLA president and property owner, Stephen Austin. "We need to change the stereotype and rewrite the narrative, as landlords and as an industry."