Service Providers

The following businesses are Associate members of the FLLA (listed below by company name, A-Z). They add great value to our Landlords by providing the quality services and expertise. Member Discounts shown here are offered as a benefit to Landlord members. Non-members are welcome to contact these businesses and mention the Association, but membership in the Association will be verified to utilize the discount.

If your company offers services to the rental property industry, we invite you to join us as a new Associate member.
BANKING/FINANCES - Reliant Community Credit Union

CLEANING - Family & Business Services, OntheSpot Cleaners

COLLECTION SERVICES - HK Recovery
CONTRACTOR - LaMarti & Sons

GENERAL HANDYMAN - Family & Business Services
HOME DESIGN - Triangle Design
HVAC -

INSURANCE - JD Chapman Agency

LEGAL - St. Martin Law, Whitcomb Law

REAL ESTATE AGENT/BROKER - Warner Fisher Team at Re/Max Plus; Jim Moon at Howard Hanna

ROOFING -

---
Family & Business Services, LLC
Contact Information
Crystalyn Lorig
ph. 315-398-1994
p: 315-398-1994
e: info@myfbsinc.com
PO BOX 96 Rose NY 14542
Family & Business Services, LLC Website
Hours of Operation
Mon: 24/7
Tue: 24/7
Wed: 24/7
Thu: 24/7
Fri: 24/7
Sat: 24/7
Sun: 24/7
Description
Full service handyman & cleaning company
Services
Full service handyman & cleaning company
Member Discount
We will beat any other written quote by registered company by 10%, 5% off to reoccurring customers
Available For Emergencies for an Extra Charge
---
HK Recovery Group, Inc.
Contact Information
Ron Hughes
ph. 631-331-0603 Direct
e: rhughes@hkrecovery.com
HK Recovery Group, Inc. Website
Description
New York Judgment Collection and Recovery Specialists With NO RISK TO YOU.
All of work will be conducted with no out of pocket expense to landlord.
There are no additional costs, no retainer required, and NO ASSIGNMENT OF JUDGMENT for our service.
Fees are computed on a contingent basis. We will receive payment only after having recovered money for the client.
If HK Recovery Group, Inc. is unable to recover any money, there will be NO fee.
MANY CASES SETTLE IN FULL IN AS LITTLE AS 90 DAYS!
NO TRICKS… NO GIMMICKS! This is what HK Recovery has been doing for individuals and collection professionals for nearly 20 years.
Services
Debt Collection on Judgments
Member Discount
Reduced standard contingency rate to 25% of collections. Additional volume discounts may apply.
---
Howard Hanna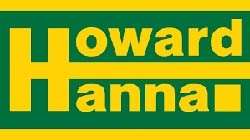 Contact Information
Jim Moon
ph. 315-694-1235
p: 315-694-1235
e: jimmoon@howardhanna.com
TBD TBD NY TBD
Description
Full service real estate sales agent and brokerage.

Services
Real Estate Sales and Rentals
---
JD Chapman Agency Inc

Contact Information
Bruce Chapman
ph. 315-986-4062
p: 315-986-4062
e: bruce@jdchapmaninc.com (Bruce)
e: kevin@jdchapmaninc.com (Kevin)
66 Main st Macedon NY 14502
JD Chapman Agency Inc Website
Hours of Operation
Mon: 8:30am - 4:30pm
Tue: 8:30am - 4:30pm
Wed: 8:30am - 4:30pm
Thu: 8:30am - 4:30pm
Fri: 8:30am - 4:30pm
Description
At JD Chapman Agency, we provide insurance coverage for rental properties, from single family rentals to apartment complexes.
Coverage includes: Property, Liability, Cyber liability, Commercial Auto, Workers Compensation, Liability umbrella policy and more!
Services
Insurance coverage for rental properties and more
Member Discount
Free Consultation and Quotes: We represent over 20 insurance companies and can usually save money on rental insurance
Available For Emergencies at No Extra Charge
---
LaMarti and Sons Contractors
Contact Information
Ron LaMarti
ph. 585-749-9935
p: 585-749-9935
e: bin.ron@gmail.com
1511 Magog Rd. Macedon NY 14502
Hours of Operation
Mon: 8 - 5pm
Tue: 8 - 5pm
Wed: 8 - 5pm
Thu: 8 - 5pm
Fri: 8 - 5pm
Sat: 8 - 5pm
Sun: off
Description
We are a locally owned and operated company with over 40 years of industry experience. In addition to being a licensed plumbing company, we specialize in a variety of home improvement projects including heating, electrical, carpentry work, additions, and major home repair jobs. We pride ourselves on the quality of our work as well as our commitment to outstanding results. We look forward to building lasting relationships with our clients and guarantee your satisfaction!
Services
Plumbing, Heating, Electrical, Carpentry, Additions, Remodels, Siding
Member Discount
5% off any job
---
OnTheSpot Cleaners
Contact Information
Randy Spurling
ph. 585-224-6911
p: 585-224-6911 (Office)
e: info@onthespotcleanersny.com (associate)
OnTheSpot Cleaners Website
Description
On The Spot Cleaners is an established and experienced company based in Canandaigua, NY that takes pride in ensuring your Home, Office or Restaurant is clean, safe, and healthy for you, your employees, and your customers. We specialize in:
Air Duct Cleaning and Sanitizing
Carpet Cleaning
Dryer Vent Cleaning
Water/Flood Restoration
Commercial Kitchen Exhaust Hood Cleaning
Roof and Exterior Soft Washing
Mold Remediation
COVID-19 deep cleaning and sanitizing for residential homes & commercial buildings
We offer personalized cleaning services at great prices.
Services
Residential / Commercial Cleaning
Available For Emergencies for an Extra Charge
---
Reliant Community Credit Union
Contact Information
Alexa Wessie
ph. 800-724-9282
p: 585-261-9515 (First)
p: 585-314-5963 (Second)
e: awessie@reliantcu.com (Alexa Wessie)
PO Box 40 Sodus NY 14551
Reliant Community Credit Union Website
Description
Business Lending team can help you consider a new investment real estate purchase or refinancing properties in your existing portfolio. All of our underwriting is local. You'll be working with our local lenders who know the local market. This market isn't an afterthought—it's our only thought. What does that mean for you? It means we can make decisions and turn approvals around quickly. In addition, we offer:
Loans on a variety of property types, including mixed use, commercial, 1-4 family residential, 5+ unit residential
Lending options available to most business entity types, including newly formed
Blanket mortgages
15 year fixed rates on certain collateral types, as well as other fixed and variable pricing options
Repayment terms up to 15 years, amortizations up to 20 years
No pre-payment penalties
At Reliant, the motto is prudent, common-sense lending.

Services
Business Lending, Financing, Investment Products
Member Discount
$100 off loan commitment fee.
---
St. Martin Law Office
Contact Information
Matthew St. Martin
ph. 315-331-8080
p: 315-331-8080
e: matt@stmartinlawoffice.com
605 Mason St. Newark NY 14513
Description
Matthew St. Martin is located in Newark, NY and covers a full range of property-related legal proceedings such as evictions, closings and transfers and leases. He has 4 employees who are well-versed in landlord-tenant laws and real property law.
Services
Legal services in real estate and tenant relations
Member Discount
Free initial consultation.
---
Triangle Design and Drafting
Contact Information
Terry DeVries
ph. 585-329-9805
p: 315-331-0981 (Business Line)
e: tdevries001@rochester.rr.com (Associate Account)
2728 Sand Hill Rd Newark NY 14513
Description
In business for 31 years, this company is offering contract design and drafting for residential, commercial and rental properties. Will do as-built CAD drawings with dimensions and area computations of existing floor layouts. This can be useful to meet zone requirements, flooring layouts or to provide prospective tenants with floor plans.
Services
Draftsman Design and Drafting, Blueprints, Floor Plans
Member Discount
Time Charge lowered from $45 to $40/hr plus mileage and materials at current rate.
---
Warner Fisher Team at ReMax Plus
Contact Information
Warner Fisher
ph. 585-279-8062
p: 315-576-0415 (Deb Hall, assistant)
e: wfisherteam@gmail.com (Deb Hall, assistant)
2171 Monroe Ave Rochester NY 14618
Warner Fisher Team at ReMax Plus Website
Description
Warner Fisher is a licensed real estate agent in NYS with over 15 years experience in short sales and market rate transactions. He can help property owners in pre-foreclosure, but he also understands the needs of the multi-family / rental property investor and can help increase the value of your portfolio.

Services
Real Estate Agent/Broker
Member Discount
Pre-MLS opportunities at discount prices. Ask about Auto-Search services for first look at deals throughout NYS.
---
Whitcomb Law Firm
Contact Information
David Whitcomb
ph. 585-412-6002
p: 585-412-6002 (Law Office)
e: davidjwhitcomb@gmail.com (David)
70 Main St Canandaigua NY 14424
Description
Full Service law firm specializing in real estate transactions, landlord-tenant proceedings and business law.

Services
Legal Representation
Member Discount
Free Initial Consult