News
End NYS Eviction Moratoriums
Open Letter: Court Moratoriums are Bad for Landlords and Tenants
May 01, 2021
Dear NYS Legislators,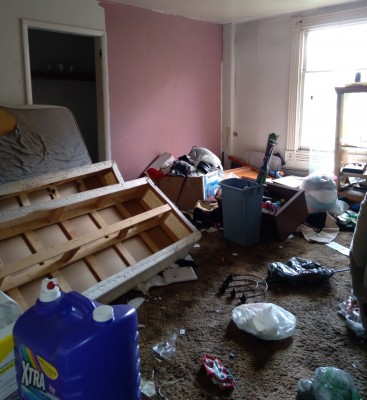 We are responsible property owners in upstate NY. We collectively own 1000s of units, and now, as a result of COVID and Eviction Moratoriums for 15 months, we NOW have 100s of $1000s in unpaid rent. We have been responsible housing providers for many years. Here is our COVID hardship story.
Landlord #1: Non-paying tenant writes a letter to the judge explaining her hardship declaration. She claims she cannot pay rent because she is closing on a new house! Where did she get the money to do that? From not paying the rent for months?
Landlord #2: Non-paying tenant has been in single-family home for 2 years awaiting execution of a pre-COVID warrant. She has had one stay of the eviction before COVID to allow her children to finish school till June 2020, which of course was further effected by COVID. She stopped paying the rent when COVID hit, because she could, and started complaining of maintenance issues which were caused by her and her family, and confirmed by a professional exterminator, who said that mice will stay in and around the home due to the unimaginable about of household garbage that is piled up inside and on all sides of the house. Owner has an adult son who is willing to fix the home and live in it, but can't get her out. HELP!!!
Landlord #3: Immigrant family and two partners own a 24-unit building where 50% of the tenants stopped paying rent in June when they realized they could not be taken to court. Owner is now owed over $20,000 in past due rent which is close to the same amount as his property tax bill. Owners will loose income and investment value and will struggle to pay own living expense.
In short, we have done everything NYS has asked us to do both before and during this pandemic. Another extension of the eviction moratorium will not help us nor our tenants. It will only cause all of us to go further in debt. There are laws already in place to protect tenants who are truly in need. The Tenant Safe Harbor Act prohibits residential tenants from being evicted for unpaid rent that comes due while COVID restrictions on businesses, public accommodations and nonessential gatherings are in place. Plus the HSTPA law of 2019 has automatic adjournments and stays on eviction based on hardship. Let the courts do their job to mediate our disputes.
In addition, $2.4 billion in Rent Relief should be available to tenants within weeks, not months. Extending the moratorium for these hardship declarations is NOT NECESSARY unless the real reason for the extension is that NYS is not ready to go live with the OTDA portal to distribute the much-needed Rental Relief. If THIS is not true, then there is an even bigger problem. Thirty-one other states have already distributed their rent relief money! NYS has to distribute the money by September 2021 or the Feds will take it back.
In the meantime, the courts need to start processing these cases. This is our constitutional right. Also, this will allow the State to collect real data on the magnitude of the issue instead of relying on speculation and hyperbole. Eviction cases will NOT result in immediate evictions for those truly COVID-affected. In addition, any court case for non-payment that claims hardship can be aligned with services and legal aid through the court system. We will likely not even bring non-payment cases to court if we know that the tenant will cooperate in the Rent Relief application process. Therefore, if you legislators really want to help people and free up vacancies, you must NOT pass this extension and you must allow the PRE-COVID and nuisances cases to proceed. This will help everyone.
Please allow us to do our jobs and have our constitutional rights to access the courts. Please don't make this pandemic even worse by bankrupting the small housing providers who provide naturally occurring affordable housing and who are following the law.
Sincerely, Your Finger Lakes Landlords
If you are a landlord with property in NY, please email this letter (with your own hardship story) to all state legislators from the list below. Ask them to withdraw Assembly Bill A7175 and Senate Bill S6362 on Monday, May 3rd, to not support the Majority on this issue, or SIMPLY TO VOTE NO when the time comes.
ASSEMBLY COUNT
106 Democrats
1 Independent
43 Republicans
We need all Republicans 43 and 47 Dems+Ind to vote NO.
SENATE COUNT
43 Democrats
20 Republicans
We need all Republicans and 17 Democrats to vote NO.
Senate & Assembly members Email List (PDF; 674KB)