Events
Member Meeting - Newark
Sep 21, 2020
Landlords and Associate members meet regularly to discuss various property management strategies and policies. Program includes instruction, discussion and guest speakers. Non-members are welcome to attend to find out more about the association. Typical Agenda includes Association Business, "Topic Talk", Guest Speakers/Vendor Spotlights, Q&A, and Networking.
Location: Newark Kountry Club - Main Banquet Room, 2 Country Club Drive, Newark, NY 14513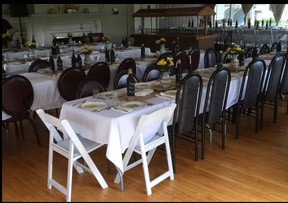 Time: 7pm - 9pm

Cost: $0 for members, $5 for non-members. Payment at the door.

Includes: Dinner from the Grill - Hamburgers/Hot Dogs, salads, and desserts. Cash bar available at the restaurant.
PLEASE LET US KNOW YOU ARE COMING!
Make a Reservation with Deb Hall, Administrator admin@fingerlakeslandlord.com